Little bottles, Big adventures
Our 'How to' manual shows kids how to turn empty PaediaSure Compact bottles into a Cool rocket for flying to the moon, a Cheeky crab for sea adventures and a Magic castle fit for a princess.
But why stop there – what about an alien, a truck or a dinosaur. With a little imagination, they can build Anything and go Anywhere! We hope you and your little adventurer have fun.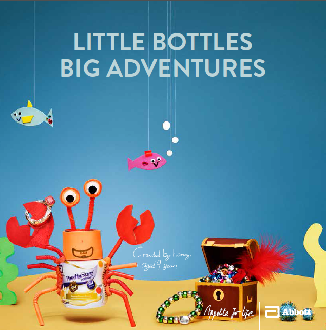 How to manual download(PDF 2.7Mb)
Magic meals
The dietitians at Great Ormond Street Hospital have helped develop our 'Making magic meals' recipe book. It's packed full of recipes which are quick to make and bursting with energy. Get your apron ready!
Magic meals download(PDF 2.7Mb)
Colourful appointments
Appointments with dietitians and doctors are important for parents, but boring for kids. This black and white colouring sheet gives them something to do during consultations, and introduces them to the characters they'll meet in their 'How to' manual.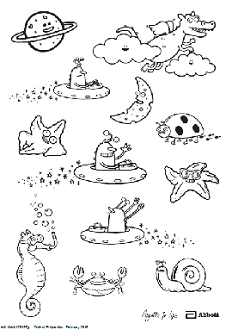 Colouring sheet download(PDF 2.7Mb)